Catalogs

>

HORTIMAX

>

Ridder FertiMiX Range
Catalog excerpts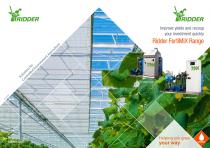 Ridder FertiMiX Range Improve yields and recoup your investment quickly FertiMiX E-series FertiMiX Custom
Open the catalog to page 1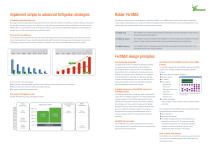 Implement simple to advanced fertigation strategies Ridder FertiMiX A healthy and productive crop Our solution in plant nutrition and fertigation is called the FertiMiX. Our FertiMiX series consists of three basic models with Growing a healthy and productive crop requires the correct blend of water and nutrients. A nutrient solution must meet various options, depending on your crop, the desired technology level, the required capacity and your knowledge level. These the specific needs of your plants. Crop failure is not only time-consuming, but can also spell disaster for your business....
Open the catalog to page 2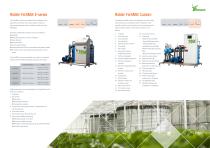 Ridder FertiMiX E-series Ridder FertiMiX Custom The FertiMiX E-series are standard units available in four The Ridder FertiMiX Custom is a fertigation unit that is fully capacities and feature more basic options. Thanks to customised to your individual needs. In addition to the their standard design, they're available quickly and very controller options, this unit offers the most comprehensive range of system options. These system options are as follows: The basic specifications of the E-series are as follows: ♦CompactiMa I/O (can be controlled by the Ridder CX500) ♦ ♦EC control sensor and...
Open the catalog to page 3
All HORTIMAX catalogs and technical brochures
Compare up to 10 products